If you want to change your Neighborhood, this is not something that normal users can change.
Founding members initially created the Neighborhood.
The information established initially may not be applicable at present.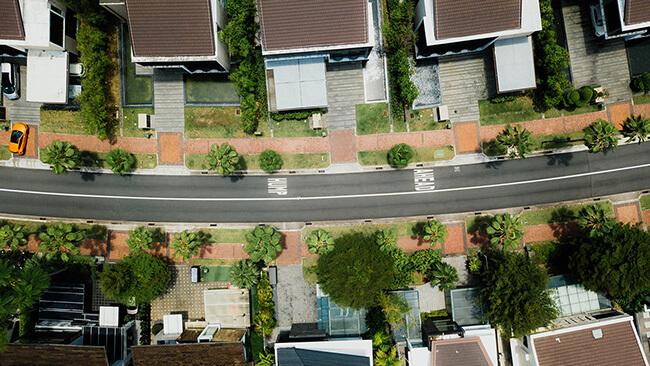 Related questions of Nextdoor

How To Change The Neighborhood Boundary
According to the official prompt of Nextdoor, it is stipulated by the business to change this Neighborhood.
Leads and Founding Members can suggest changes to their neighborhood boundary using leads neighborhood map.
The following operations are performed under leads and founding members' Nextdoor accounts.
Sign in to your Nextdoor account.

Click Lead tools from the left side menu.

Scroll down, and select Neighborhood Boundaries under Neighborhood Settings

A map of your Neighborhood will appear. Drag the boundary points to form the shape of the boundary you'd like.

If you'd like, add a note about your suggestion.

Click Done.

Click Submit.
What if you want to change, but you are not leads and founding members?
The best way is to reach out to your Lead or FM and ask them to make the change. You can use private Message your neighbors by clicking on the green 'Message' button next to their name in the neighborhood directory.
How To Change Your Neighborhood Name
As mentioned, this function is specified by the Nextdoor program and must be managed by the Lead or founding member.
Only a Lead or Founding Member of a neighborhood can change the name of a Nextdoor community. Leads and Founding Members should contact Nextdoor with the new proposed name.
How To Contact Your Lead
If you're not a Founding Member or Lead but think another name would be more appropriate for your Nextdoor Neighborhood, contact your Lead or Founding Member with your suggestion. If they agree to the change, ask them to contact us.
Select Neighbors from the left side menu of your Newsfeed, or visit the directory.

Select the Leads tab at the top.

Click Message next to the Lead you'd like to contact.

Type your Subject and Message.

Click Send.
How To Change Address On Nextdoor
Only this change request can be controlled by ourselves. Just change our information.
Click on your profile picture or initials in the top right corner.
Select Settings.

Click the ACCOUNT tab.

Scroll down to Profiles and click the blue Move to a new address link at the bottom of the page.

Enter your password again and click Sign-in or click Sign in with Facebook to save the changes to your account information.

Enter your new address.

Click Change address.
Follow the prompts to verify your new address. https://help.Nextdoor.com/s/article/How-to-verify-your-address?language=en_US
For a more detailed description of this problem, you can view: https://join-Nextdoor.com/how-to-change-address-on-Nextdoor.html
Conclusion
When we joined the Nextdoor community, someone had created the Neighborhood.
This means that we are not founding members. If you change your Neighborhood, contact founding members or Neighborhood leads.
However, if we are lucky enough, and we can create a platform in a new community.
It means that we are founding members, and we have the administrator permissions mentioned above.